Main hall (seating 80 - 100 people)

£10 per hour
Concessionary rates for regular hirers:
£8 per hour (within the Parish)

£9 per hour (outside the Parish)

£7 per hour (charities)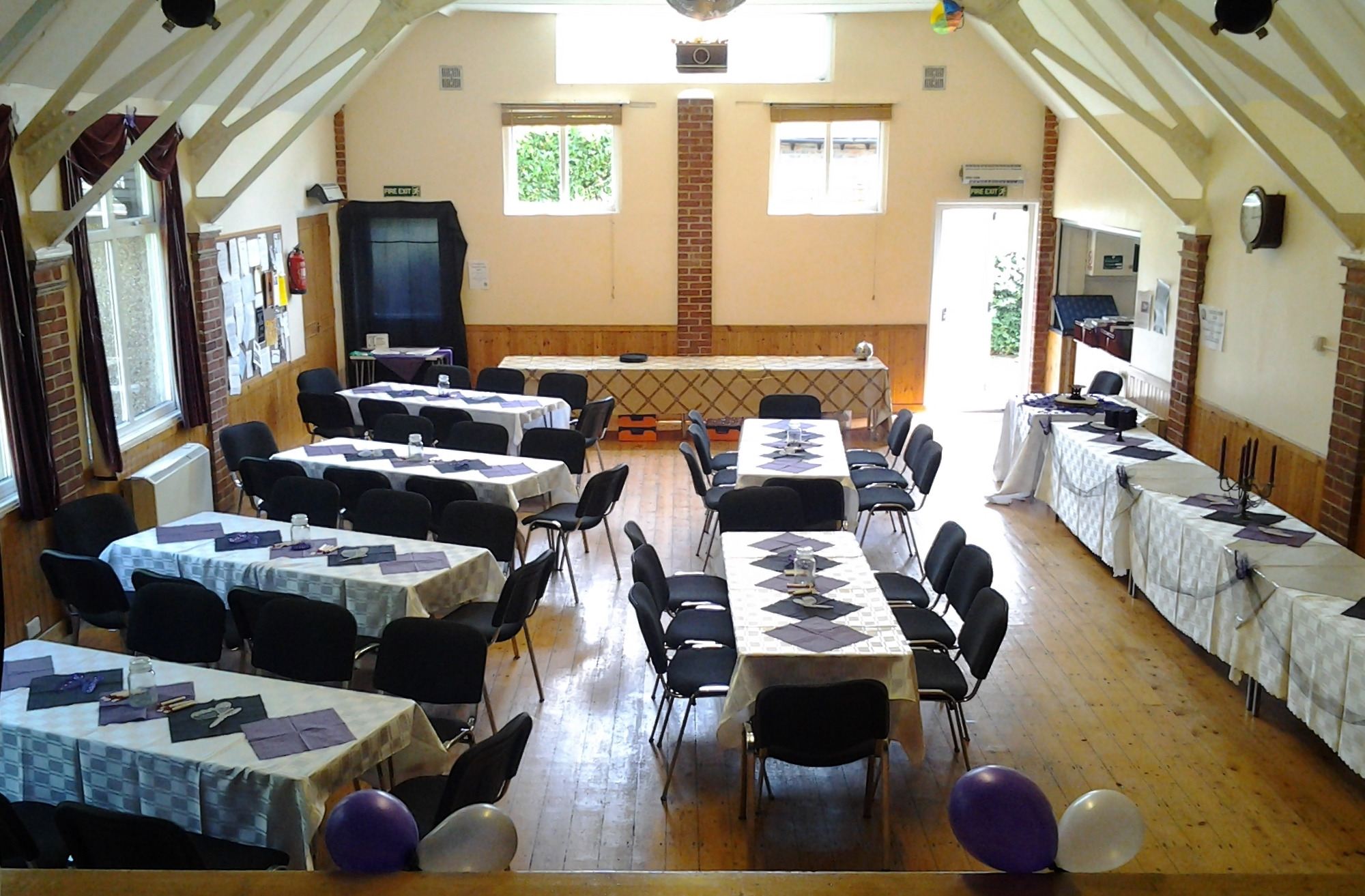 Small meeting room (seating 6-8 people):

£6 per hour (within the Parish)

£7 per hour (outside the Parish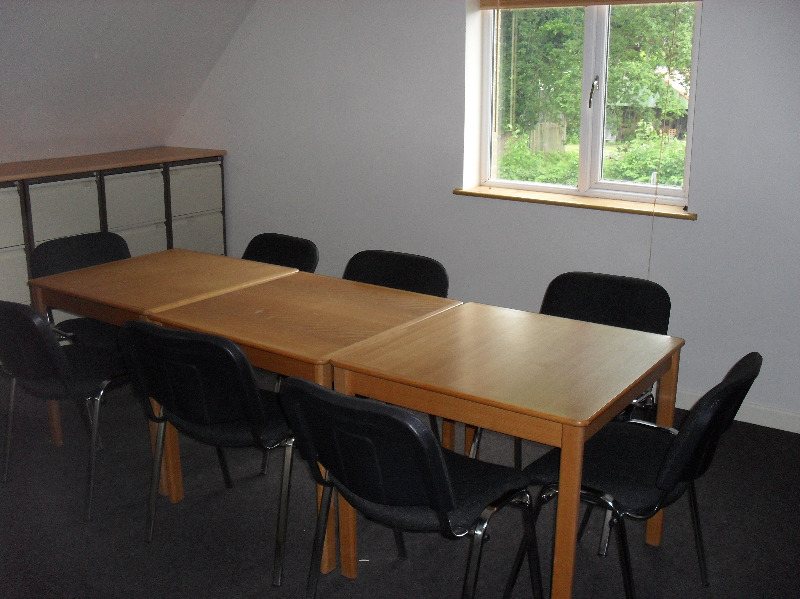 Kitchen
The kitchen is equipped with a four ring cooker and oven,
fridge, microwave, urn and kettles.
There is also a selection of cutlery and crockery available.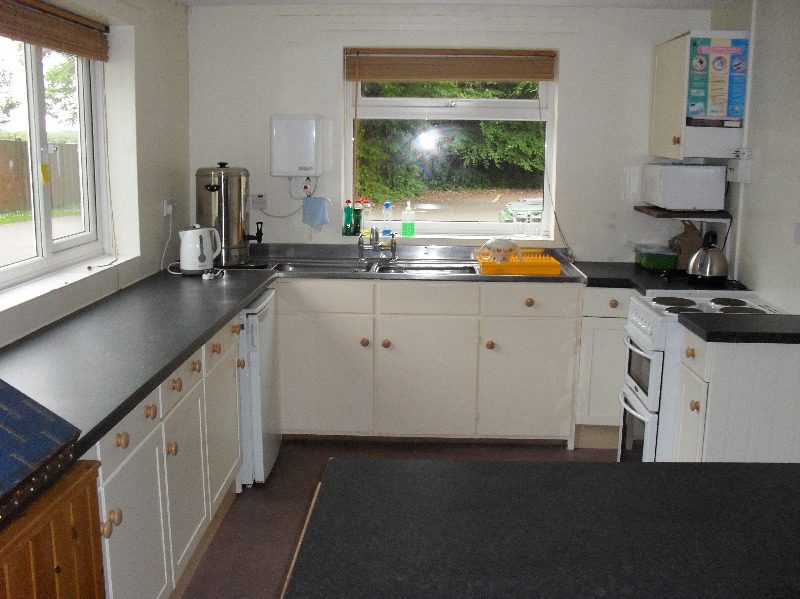 (to include all day Saturday plus 3 hours set up on Friday evening and 3 hours cleaning up on Sunday morning)
£200 per day (within the Parish)
£250 per day (outside the Parish)
Audio Visual Facilities:
Ceiling mounted 4000 lumens LCD Projector 1080p
Electric 16:9 projection screen 10ft
DVD player and plug-in for a lap-top
Available to hire for £5 per booked session
Hire charges include the use of tables, chairs, electricity, heating and all kitchen facilities.
A deposit of £250 will be payable for teenagers' parties and functions involving the consumption of alcohol, or
otherwise a £100 deposit for other party events. Deposits to be paid at least 14 days before the event,
cheques will be banked, and a refund cheque will be sent within 28 days on satisfactory inspection of
cleanliness, contents and damage to the hall.
If alcohol is to be sold at the event, the hirer must have a Temporary Events Notice lodged with Rother District
Council and the police at least 10 working days before the event. See the Rother District Council website for details.

Hours of use

The premises are licenced for use by events between the hours of:
10.30am to 10.45pm Sunday to Friday
10.30am to 11.45pm Saturday
All music and other activities must cease after this time, but general clearing up is permitted.
Hirers and their guests are requested to leave the premises quietly after 11pm, so as not to disturb local residents.
To download a full copy of the conditions of hire please CLICK HERE

To download a booking form please CLICK HERE